---
Seasonal Suggestions


August 2022


NEW Catalogue in !
Come in and pick up a copy.
Over 40 Special Offers !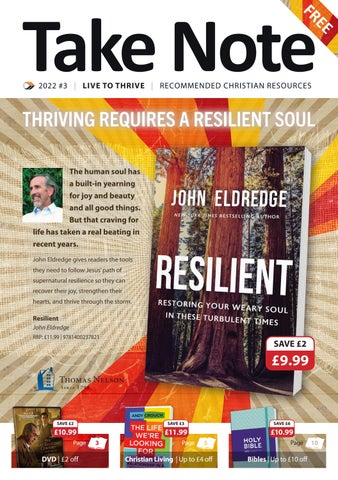 ALSO
Still some Special Offers in Kids Corner

See Below for Book Details
Kids Corner
Queen Elizabeth II
Princess Elizabeth never expected to be Queen. But when she was ten, her uncle King Edward VIII, abdicated and everything changed....Her father took over as King, but after 15 years on the throne, he died. So when she was just 25 years old, Elizabeth was crowned Queen and has become the longest-serving monarch in British history.
This inspiring children's biography of Queen Elizabeth II chronicles key moments in her life. It also highlights her Christian faith, in particular what she has said in her Christmas Day speeches. Young children will learn more about the incredible life and faith of Britain's longest-serving monarch and they will be inspired about the great things they ca do for God.
A great gift for children aged 4-7 to commemorate the Platinum Jubilee
RRP £4.99 Kids Corner Price £2.99
God Cares When I'm Afraid
God is there, and He cares. Bestselling author Stormie Omartian teaches little ones ages 4-8 that fear is a natural emotion, and that they can turn to thr Lord no matter what they might be afraid of. Children will learn that good fear, the kind that protects them from dangerous situations, is part of God's plan to keep them safe. And when irrational fears arise, kids will be reminded that their Heavenly Father is there to listen and to assist them in overcoming it.
RRP £11.99 Kids Corner Price £6.99
The Dark Star
"Runa decided now was the time to slip away. She grabbed her bag and cloak, intending to run for the trees." In Callenlas, dragons carry riders on adventures, and stars are rumoured to live among human beings. Caught up in a war that threatens everything they have ever known, a downtrodden apprentice and a discontented princess find themselves drawn closer and closer to the great King Elior. Will he prove to be Zaphreth's greatest enemy, or the hero of Runa's legends?
RRP £9.99 Kids Corner Price £7.99
---
Stories from the Streets
Would you volunteer to walk the streets of your town or city late on a Saturday night?
Founded in 2003 to respond to critical social issues, more than 12,000 volunteers have now been trained to serve as Street Pastors, not only on the streets but in many other public spheres as well.
This book, with incredible and in some cases life-saving stories, celebrates their work, which has been credited with saving police and NHS time and money, reducing crime and improving neighbourhoods, and dispels the myth that the Church is not relevant today.
RRP £9.99
Soul Food for Young Explorers
With Faith, Friends, Positive Action and a Never-Give-Up Attitude, you can achieve so much in your life.
That is what "Soul Food For Young Explorers" is really about. It's the kind of fuel I rely on every day to try to keep me strong and keep me moving forward. Like a fire, steel or a length of good rope, my faith is another essential tool in my survival gear. But it is so much more. It's my Backbone. The Anchor in the Storm, and the greatest source of any strength I have.
Bear Grylls
RRP £10.99
---
Confirmation & Weddings
We Have plenty of cards for all occasions, including confirmation and weddings
Beyond Confirmation
Baptism and Confirmation are both new beginnings in the Christian journey, but while baptism is more like birth, confirmation is more like graduation from college. And like graduation , confirmation is best seen as a beginning of a new chapter of life, rather than an end.
This book takes a look at the next steps after confirmation, and how we can ensure that we continue to grow as Christians in the months and years to come. It covers areas such as knowing God, what it means to be disciples, being part of the "body of Christ" (the church), sharing our faith with others, and living as Christians in our local community.
Stephen Hance
BRF £6.99
Being Baptised
The Hand Book for Believer's Baptism
Baptism is a significant rite of passage for many Christians - a public demonstration of changed heart and new life, an act with deep spiritual meaning in response to biblical command.
This lively easy-to-read handbook covers the meaning and mandate for baptism as well as offering guidelines for preparation to get the best out of the event. A great gift for anyone considering baptism, and an excellent resource for church leaders to use in baptism classes.
Stephen Gaukroger
Scripture Union £5.99
Daily Bible Readings for 2022

Bible in One Year NIV
Read by David Suchet
The NIV Bible in One Year is a popular devotional reading plan, which breaks down the Scriptures into manageable excerpts from the Old and New Testaments each day. This audio edition makes reading the Bible in a year more accessible, enabling you to experience God's Word wherever you are.
SIX MP3 CDs
Hodder & Stoughton £29.99
Every Day with Jesus
One Year Devotional Complete In Christ
This one year collection contains six specially selected themes from Every Day with Jesus to encourage you in your Christian walk. Inside are 365 undated daily readings and prayers, along with suggestions for further study and discussion.
CWR £6.99
Knowing God Through the Year
J.I.Packer
" How can we turn our knowledge about God into knowledge of God? The rule for doing so is simple but demanding. It is that we turn each truth that we learn about God into matter for meditation before God, leading to prayer and praise to God.
Knowing God is a more complex business than knowing another person. If we spend the rest of our lives at it, there will still be more to comprehend. But the marvel of it is that God's riches are opened up to us to explore." J.I.Packer
Hodder Hardback £14.99
Readings for Weddings
edited by Mark Oakley
Readings for Weddings is an inspirational collection of Bible quotations, poems, hymns and prose for secular weddings, church ceremonies and services of blessing. Mark Oakley includes such "wedding classics" as 1 Corinthians 13 and Khalil Gibran's The Prophet, the poetry of Shelley and Elizabeth Barrett Browning, and verse by Wendy Cope and other witty, contemporary poets
SPCK £9.99
Please remember that this is just a "taster" of the many titles we have in stock. Do come and see !
_______________________________________________

If you buy online, there is usually postage or carriage. There are no delivery charges when you come to Living Word (unless you ask for express delivery on a special order).
30 Crescent Road,
Bognor Regis.
West Sussex.
PO21 1QG
01243 828223